ZOETHICA | KRSKO | INSTALLATIONS | COURSE | TALKS & EVENTS | PRESS

Peter Krsko's residency is presented by the UW-Madison Arts Institute and hosted by the Department of Biological Systems Engineering. Co-sponsors include the Departments of Art, Design Studies, and Physics. The visiting artists are Dan Steinhilber and Katie Schofield.

Through interaction with the students, Krsko focuses on developing a new body of sculptural work and project-oriented lesson plans that further promote the topics of biomimetic/bioinspired art and science/art intersection to the general public.


About the Residency

The goal of this residency is to develop novel concepts, methods and materials in order to create new artwork, and more importantly, advance new bioinspired solutions to current societal challenges. Krsko will focus on student interaction, project-oriented learning and the development of new original artwork. This artwork will be exhibited in a gallery and published in this online resource www.zoethica.com, with the goal of continuing to educate the public about bioinspired systems after the residency's conclusion.



Installations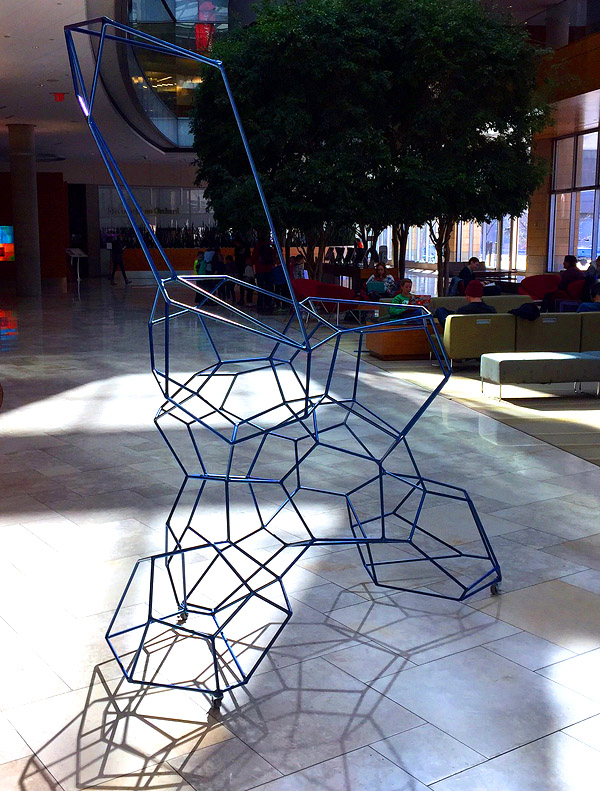 "Inner Foam" in Institute for Discovery, University of Wisconsin-Madison



"Untitled" in Woolen Mill Gallery, Reedsburg, WI (collaboration with Katie Schofield)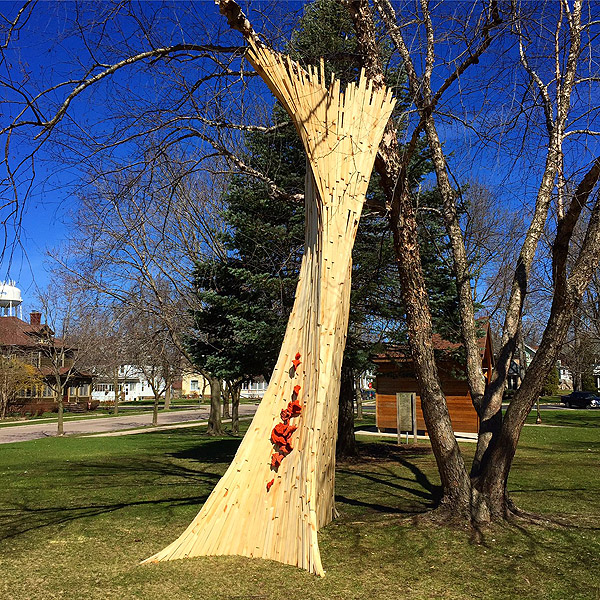 "Cohesion Tension" in City Park, Reedsburg, WI (collaboration with Katie Schofield)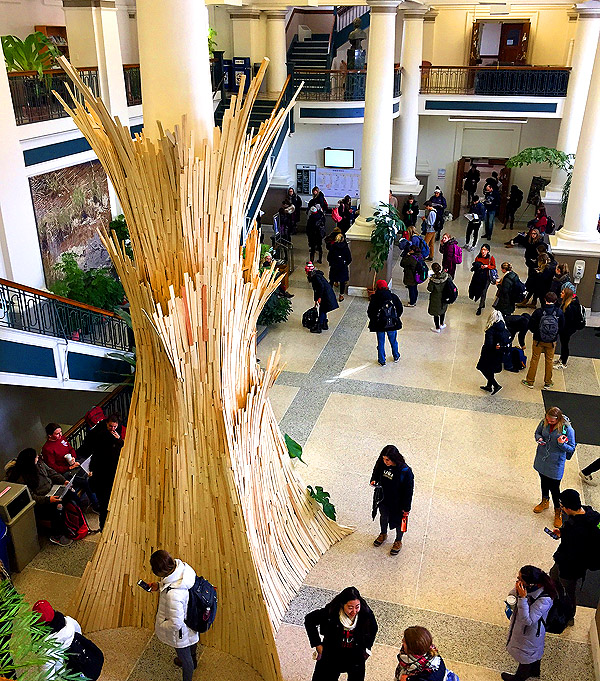 "Untitled" in Birge Hall, University of Wisconsin-Madison

Course

Course: BSE 375 / Art 469/ Design Studies 469 - Interdisciplinary Studies in the Arts
Title: Zoethica: Bioinspired Art and Science
Day/Time: Tuesdays/Thursdays, 4:30 - 6:00 pm
Credits: 3
Limit: 18 students from any discipline
Prereq: None

Students will engage in a hands-on study of the natural world utilizing modern instrumentation. Krsko will guide students to observe natural materials, organizsms and systems at micro-, meso- and macroscopic levels. During this process, students will analyze artistic and scientific approaches to studying nature and develop novel materials and systems based on natural concepts. The students will review current literature, engage in lab measurements and develop their own artwork (to be exhibited at the end of the semester) as well as creating bioinspired STEAM curricula for the Zoethica website.



Artist Bio

In 2006, while working on a Ph.D. in Biophysics and Materials Science, Krsko discovered a way to use a traditional scanning electron microscope as a focused electron beam lithography instrument, enabling him to create artwork viewable only with a microscope.
After receiving his degree, Krsko was awarded a fellowship at the National Institutes of Health, where his interests expanded into medically-relevant biological communities, bacterial biofilms, bioinspired materials, colors and vision and the combination of science and art in order to develop unique lesson plans for young students. He continues providing educational services to schools, summer camps, after-school programs and correctional facilities today.
Krsko also creates collaborative and community public art, such as sculptures and murals, inspired by biological concepts of diversity, differentiation, participation and co-ownership. His sculptural installations mimic the structure and form of natural entities as well as the dynamics and laws of interactions among members of the ecosystems. This work has been presented in numerous galleries, festivals and publications.

Talks & Events

May 13, 2017 | 10am - 5pm
Hands On Workshop at Maker Faire in Monona Terrace Community and Convention Center, 1 John Nolen Drive, Madison, WI

May 10, 2017 | 2pm -3pm
Presentation + Discussion in Institute for Discovery, 330 N Orchard Street, Madison, WI

May 5, 2017 | 6pm - 9pm
Opening Reception for the Final Exhibition in Olbrich Botanical Gardens, 3330 Atwood Ave, Madison, WI 53704

April 19, 2017 | 9am - 10am
Presentation with Katie Schofield for UW MANIAC in Nancy Nicholas Hall, School of Human Ecology, 1300 Linden Drive, Room 3245, Madison, WI

April 12, 2017 | 4:30pm - 5:30pm
Visiting Lecture, School of Human Ecology, University of Wisconsin-Madison

April 8, 2017 | 1pm - 3pm
Workshop with Katie Schofield, Woolen Mill Gallery, 20 E Main Street, Reedsburg WI

April 7, 2017 | 1pm - 3pm
Opening Reception for Gallery Exhibition, Woolen Mill Gallery, 20 E Main Street, Reedsburg WI

March 29, 2017 | 1pm - 3pm
Visiting Lecture, Edgewood College

March 7, 2017 | 1pm - 3pm
Visiting Lecture, Department of Curriculum and Instruction, University of Wisconsin-Madison

March 1, 2017 | 4:30pm - 6pm
Presentation, Art Colloquium, Art Department, University of Wisconsin-Madison

Press

UW Arts Institute's artist in residence looks to blend nature, art by Frances Smith | The Badger Herald | Mar 3, 2017

Q&A: Artist Peter Krsko finds the art in science, and the science in art by Rob Thomas | The Capital Times | March 5, 2017

Students Find Inspiration in Special Class Merging Science, Nature and Art by Kelly April Tyrrell | UW Press | March 9, 2017

The Art of Beehives, Foam, & Bubbles: An Interview with Peter Krsko by Miriam Krause | Sustainable Nano Podcast | March 31, 2017

Artist/scientist Peter Krsko bends nature to his will by Michael Muckian | Wisconsin Gazette | April 9, 2017